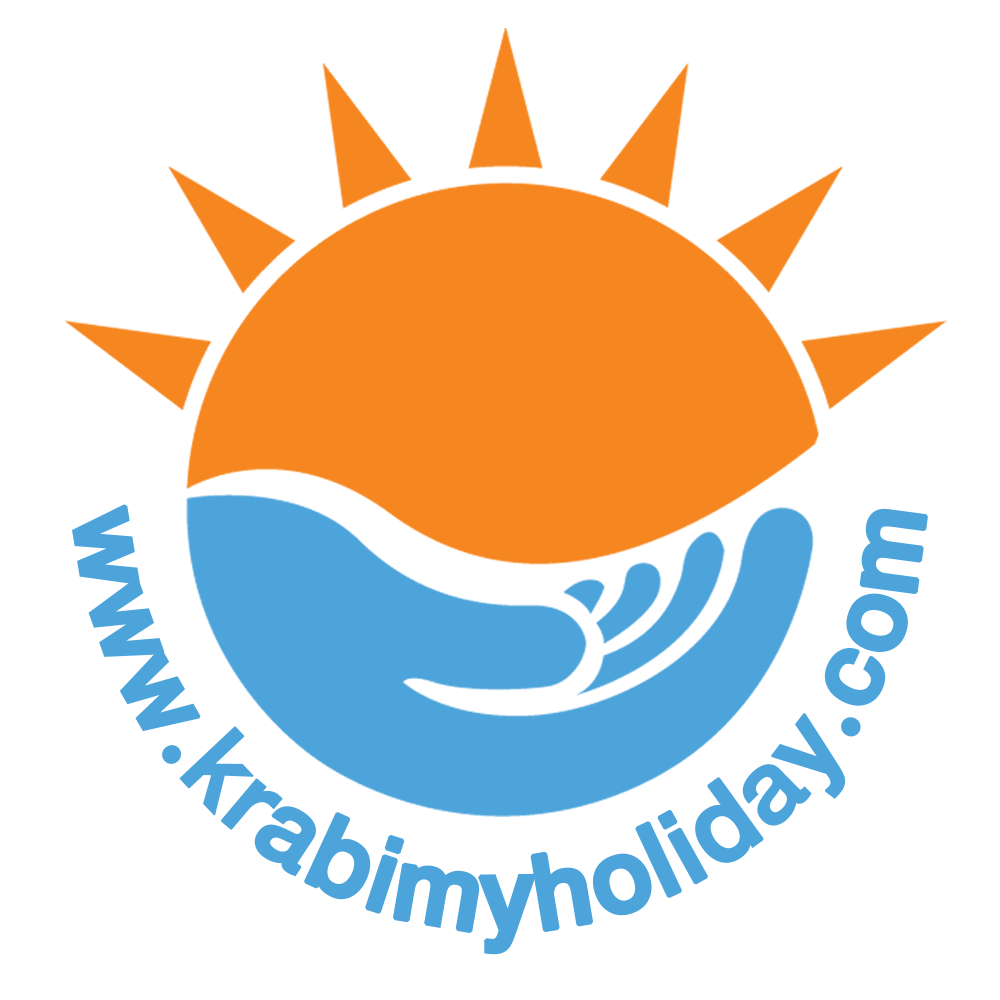 About Us , Krabi My Holiday
"KRABI MY HOLIDAY" is a company with over 10 years of experience in the travel and tourism industry. We specialize in accommodation and tours in and around Krabi province and are based right here in Ao Nang, Southern Thailand. When you book a tour or accommodation with us, you will not be dealing with one of the typical online booking companies, but rather with a company that is actually based in Ao Nang, Krabi Province. You can be confident that you are dealing with people who not only know the area well, but are up to date with all aspects of the tourist market in the region. We offer a variety of tour packages and accommodation options to suit your budget and time frame and because we are based locally, our friendly and experienced staff are always on hand to to assist you with any questions or problems you might have.
"KRABI MY HOLIDAY" is registered with the TAT (Tourism Authority of Thailand) as a legal and authorized Tourism Business and complies with the Tour Guides Act B.E. 2551
License No. 31/01096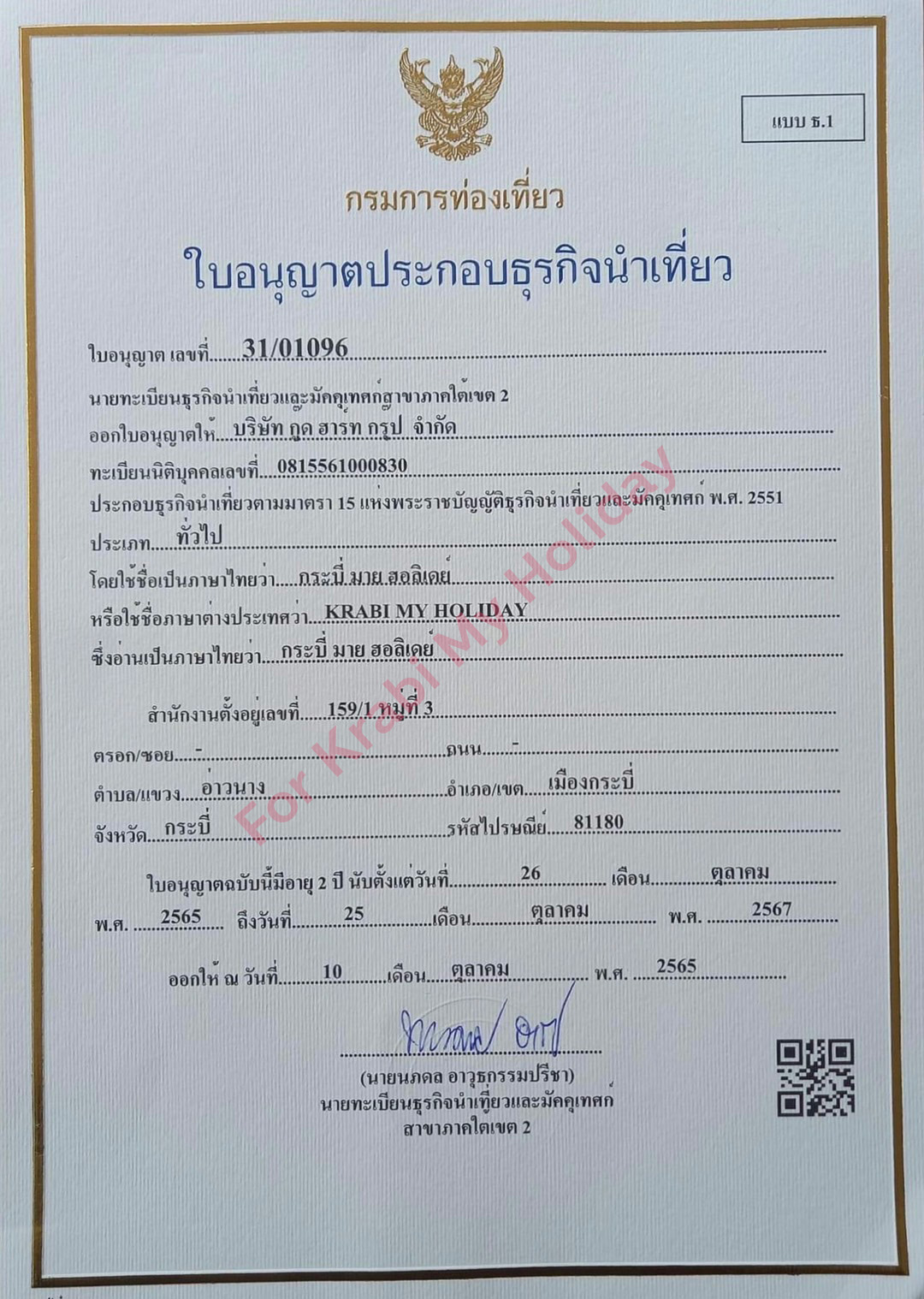 No: 0815561000830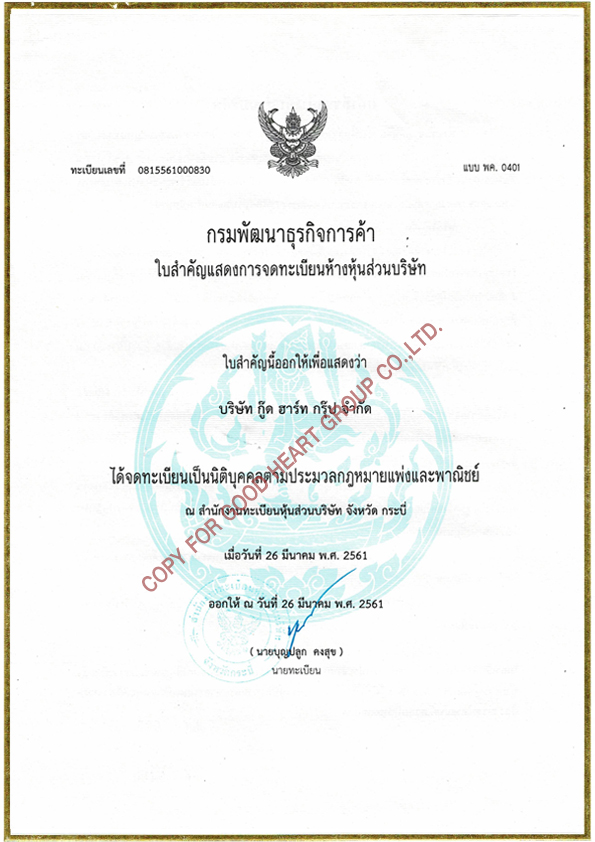 When you book accommodation or a Tour package with us you can feel confident that you are dealing with a legitimate, well established Tour Company based here in Thailand that is committed to providing you with excellent service.
You can check out our Travel Agent Business License at the Bureau of Tourism Business and Guide Registration at South Branch Area 2, 63/698 Wirat Hong Yok Road, Wichit sub-district, Muang, Phuket Province 83000. Tel. +66(0) 7652 2299, Fax: +66(0) 7652 2311, Email: tbgr-southern2@tourism.go.th.
Travel Insurance
At KRABI MY HOLIDAY, we take the safety of our customers extremely seriously. Our Public liability Insurance (policy No. 44-01017-9) covers you for injury up to 500,000 baht, and 1,000,000 baht in the case of death.